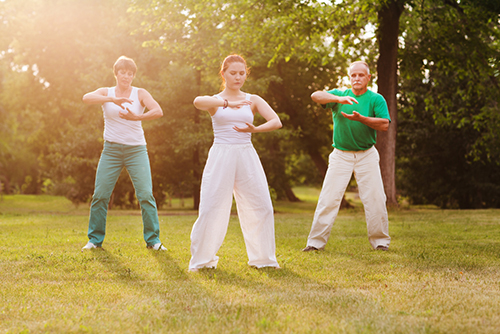 Qi-gong Workshop
I am pleased to announce that I will be offering a Qi-gong workshop on Tuesday, beginning September 17th!
This workshop will take place in the conference room of Avril Laval from 7pm to 8.30pm. The 10-lesson session ends on Tuesday, November 26 with a break on October 15.
Qi-gong is a traditional Chinese discipline based on liberation of vital energy, combining fluid movements, breathing exercises and concentration of the mind.
We will make together the shape of ten symbols of longevity so ten courses which will include the bases which are the breathing, the coordinated movement and the directed energy. It is therefore a meditation in motion that I invite you to live together.
Looking forward to live Qi-gong with you!
Qi-gong course: $ 50 deposit by Paypal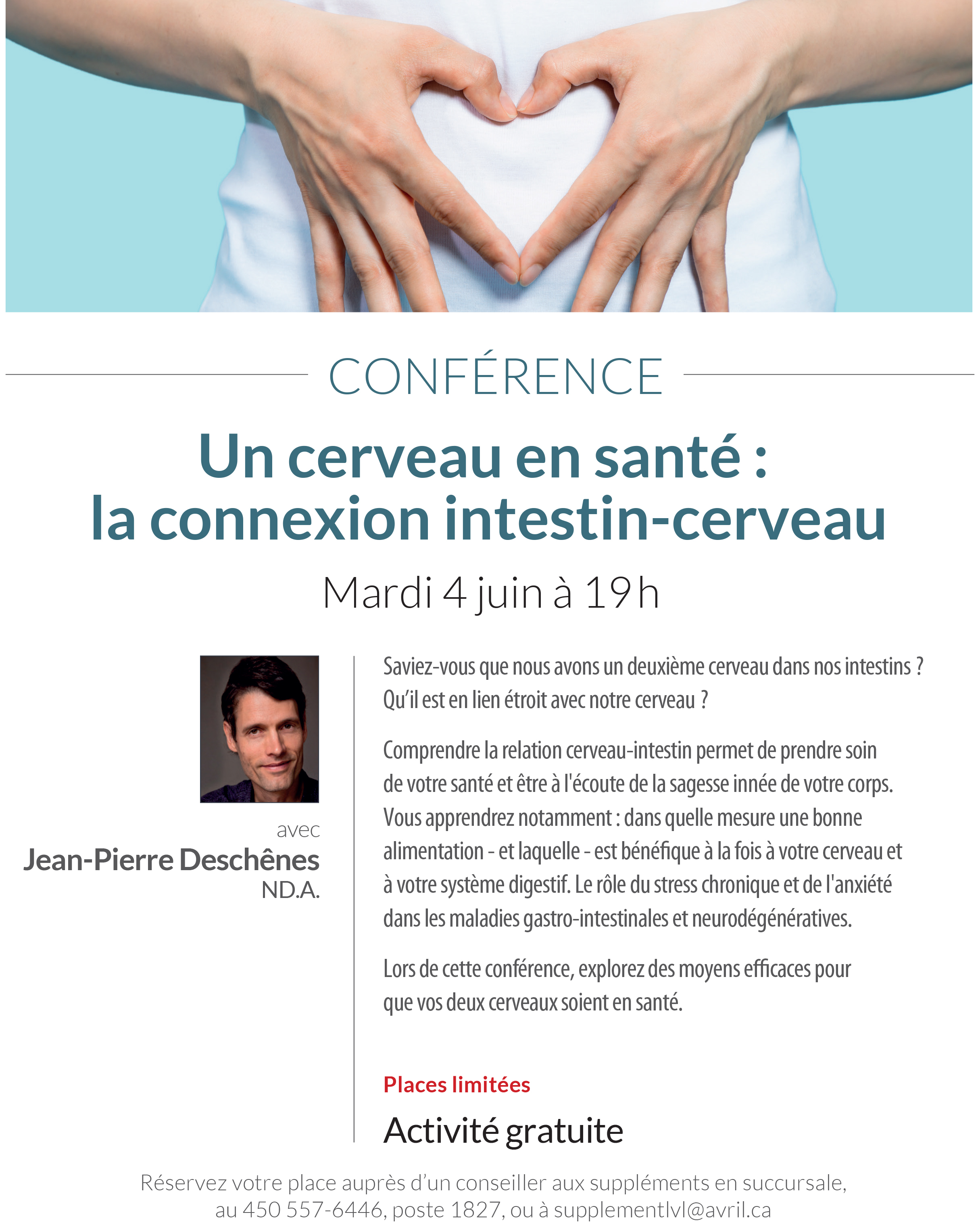 Conferences
A Healthy Brain: gut-brain connexion
Tuesday, June 4th, 7 pm in Laval
Avril Supermarket at 1660 Boul. Le Corbusier, corner of Highway 15 and Boul. Saint-Martin, above the bistro.
I always invite you to take up the challenge 21/9: 21 consecutive days when you stop an unhealthy habit or you start a healthy lifestyle. You can extend your challenge up to 9 months of 28 days or 252 days.
Enjoy the challenge!