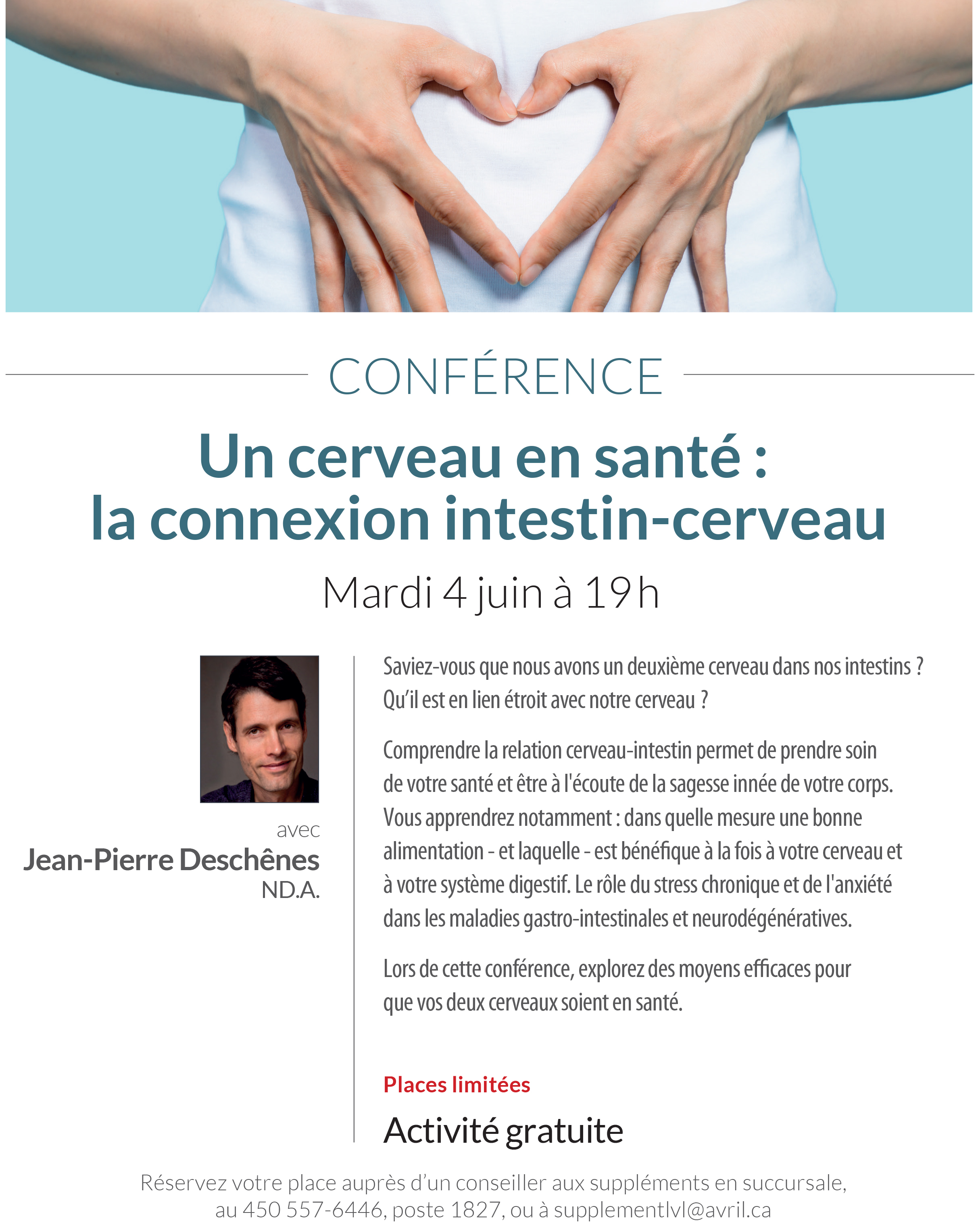 Conferences
A Healthy Brain: gut-brain connexion
Tuesday, June 4th, 7 pm in Laval
Avril Supermarket at 1660 Boul. Le Corbusier, corner of Highway 15 and Boul. Saint-Martin, above the bistro.
I always invite you to take up the challenge 21/9: 21 consecutive days when you stop an unhealthy habit or you start a healthy lifestyle. You can extend your challenge up to 9 months of 28 days or 252 days.
Enjoy the challenge!